I have decided that my cover for Emil and the Three Twins will be based on a scene in the book where the Detectives and their friend Hans the Piccolo are observing the gymnastic skills of The Three Byrons on the beach.
This scene features all of the key children from the books and the Three Byrons, who feature heavily in the plot.
The most recent cover from Vintage Children's Classics also shows off the Byrons performing on the beach, so I need to take care to make sure I draw inspiration from other sources. What this cover doesn't do is have a single image that wraps around the whole jacket, something I achieved with my cover for Emil and the Detectives and intend on doing with my rendition of this cover too.
Here are some visual references for swim wear around the era in which the book takes place:
Short shorts feature heavily and men often wore something which covered their upper body - especially in winter where they would wear woolen items.
In the 1920s striped one-piece costumes were popular.
Women would often cover their hair with swimming caps - an item which would become particularly popular as fashion items in the 1950s.
In a time where belly buttons were banned from cinema, a police man checks to see if the ladies bathing suit is within the six-inch regulation between knee and suit,
By the time the 40s came around, cuts had gotten fancier and higher with the introduction of bikinis.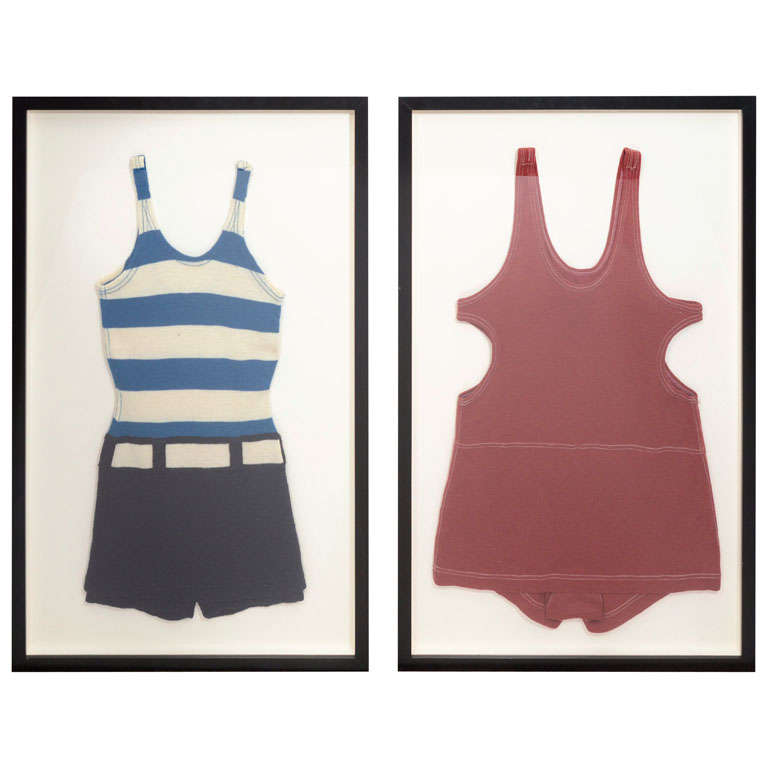 Some men's swim suits. In the 30s an elastic-silk mix weave was introduced.
Some advertisements for men's swim suits.